Another Swap Package!!
Wow, three posts in one day!! It took me a couple hours to put together my last post (partially because it was so long and also my computer didn't want to cooperate); if only my computer had held out a bit longer. I would've combined this swap package and the last one into one post....oh well.
About 30 min after I finished my last post the regular mailman came and brought me my package from "The Amazing Tshirt Swap"!! My partner, tenika, was the first to send. I'm a little intimidated by the fact that she makes and sells Tshirts...I'm supposed to make her one too!! It's still in the works; I hope she likes it.
Ok, enough talk. We want pictures!!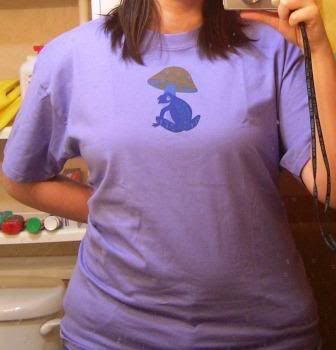 Full body shot - my camera washed it out slightly; it's a tiny bit darker purple in-real-life (Please excuse the messy bathroom).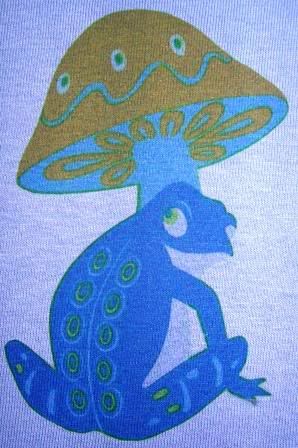 Close up on Mr. Frog - Isn't he's soo cute!?!
The mail man also brought a four-page medical history I'm supposed to fill out ('cause I'm switching doctors and I'm going in for my first physical with the new guy next week :oP). Blech, I don't like going to the doctor :oP