Catching Up
As promised, here are pictures of my finished socks (sorry about the weird angle, it's hard to take a good picture of your own feet. I swear I'm really wearing both of them) and boogie time: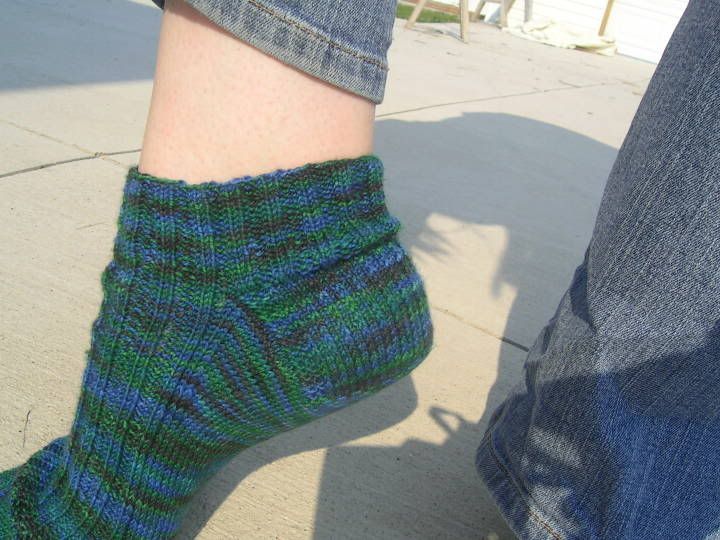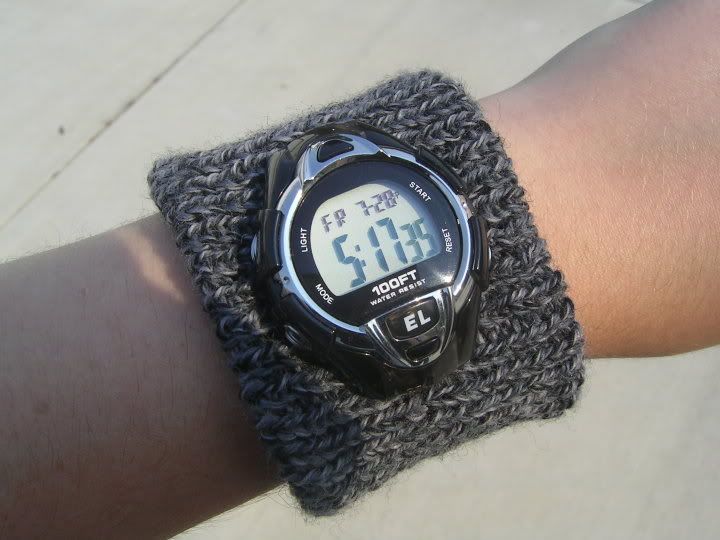 I picked the wrong style of watchface for boogie time. It was a
huge
pain to stitch it on (I ended up making a needle out of floral wire to pull the yarn around the bar; had to make a new one almost every single time) but I really liked this one and am very pleased with the results. With my luck, I bet the battery will die before the year is out and I'll have to do it all over again to replace it :oP
I'm starting a new project!! It's the Lapland mittens from
Folk Mittens
. This is my first stranded color project so at the moment I'm practicing with some cheap acrylic. I'll be making them with some Lion Wool that
David
gave to me (poor guy just broke his wrist and won't be knitting for awhile) in red, white, and (darker) blue.
And finally here's an 8-strand hollow braid I've been messing about with: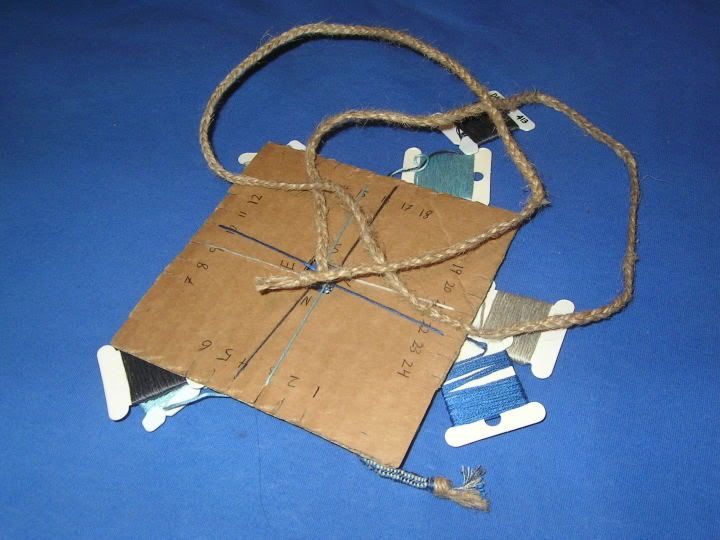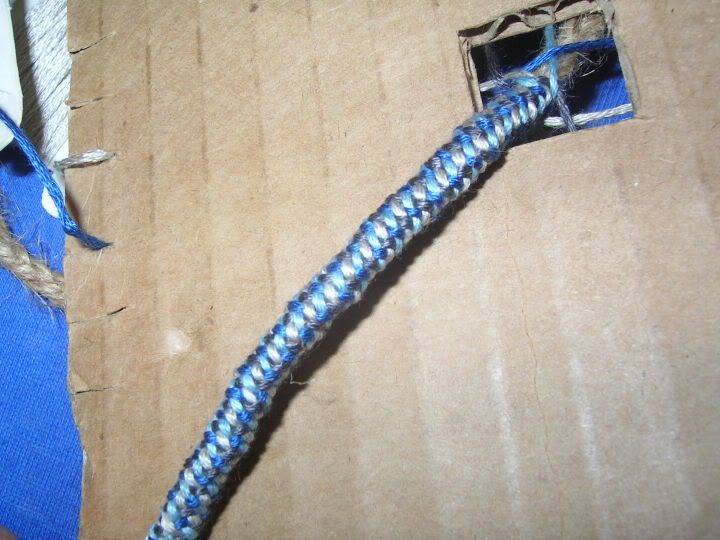 As it's a hollow braid, you need to use a core to get proper tension (well, in theory anyway; my tension is a bit wonky). For my core, I'm using a 3-strand braid of jute, and I'm braiding with embroidery floss. I'm using the card method and a pattern from
Braids: 250 Patterns from Japan, Peru & Beyond
. I have absolutely no idea what I'll do with it when I'm done; right now I'm just enjoying making it :o)