Fetching
I meant to post this a few days ago but my insomnia got really bad all of a sudden I didn't really feel like it (yeah I know, lame excuse, too bad it's all I've got :oP)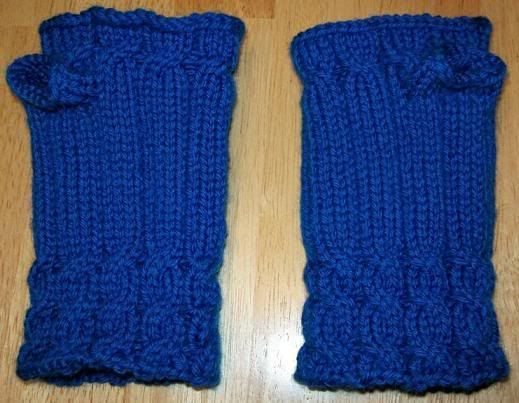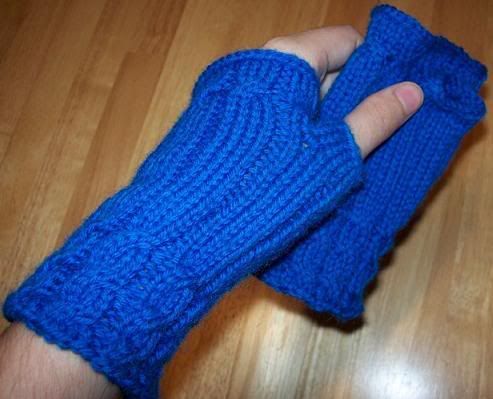 I used leftover yarn from my cardigan (no I still haven't blocked it, I promise I will this week!). I like that they help keep my hands warm but I can still knit with them on. I BO a bit too lose for the left one, it's starting to bug me so I'm going to fix it.
And I've fallen in love with another shawl pattern (check it out
here
)
**Edit**
Oh yeah, forgot to mention I've started a new project.
These
socks from the current issue of Vogue Knitting. I'm using some wildfoote sock yarn (the red stuff in
this picture
) but I only have enough for one sock so I might end up with a pair that doesn't match...oh well :o)