Grown-up Blankie
It's done!! I am soo pleased to tell you all that my shawl is complete!! I finished with the knitting on Tuesday (12th), finished grafting and weaving in all the ends on Wednesday (13th), and blocked really late Wednesday night/early Thursday morning. It was killing me not to post but I wanted to wait till I had some pictures to show off. So Friday (15th) Aunt Vintage
*
and I were finally able to get together for a photo shoot:
Sort of folded in half -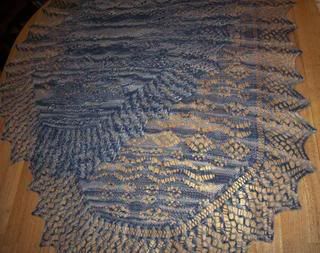 And unfolded -
I love how this picture really brings out the lace pattern -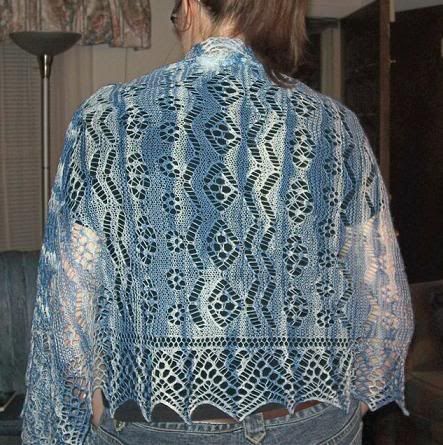 And another picture for good measure :o) -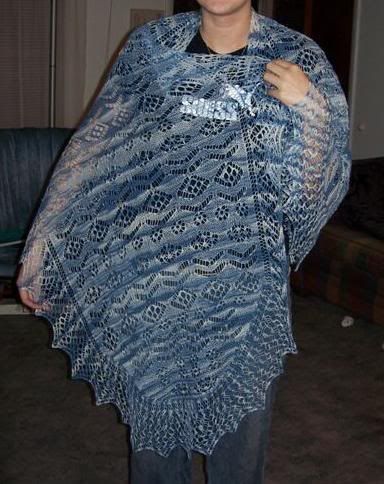 The final measurements of my finished shawl (ok, estimates cause I'm too lazy to really measure) are 6' x 3 1/2'. I used yarn from knit picks (shimmer) and the pattern is from
this book
.
Bother loves this thing and calls it my "grown-up blankie" :oD
*

I chose the name Aunt Vintage because that's one of her favorite things....she loves vintage everything :o)
**Edit**
We also took pictures of my finished mittens, pictures coming tomorrow!!