FIXED!!!
My lap top is back!!!! I haven't quite finished installing all my programs yet, but I do have pictures!! Before my hard drive crashed I didn't like having my picture taken...now however, I've turned into quite the picture whore :oD It's about 4am, I can't sleep, and what am I doing? Taking/uploading pictures of myself. hahaha
So enough talk, get ready for a picture overload!!
Let's start with my lovely cardigan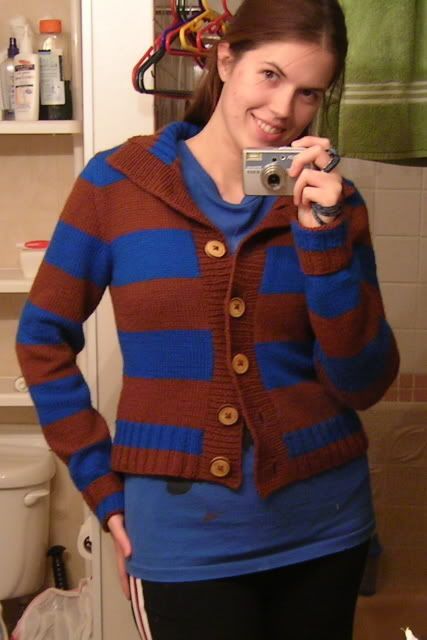 And here's a hoodie I made out of a Tshirt. I used a tutorial from Craftster (check it out
here
). Notice the two-way zipper and thumb holes; pretty spiffy! :o)
David
pointed out that it's Slytherin colors, I'm more of a Ravenclaw girl, but I may put a Slytherin crest on the front anyways. The '50' on the back combined with the Harry Potter coloring makes me think of it as my Quidditch jacket :oD (can you tell I love this thing? I've been wearing it pretty much nonstop since I made it on thursday!)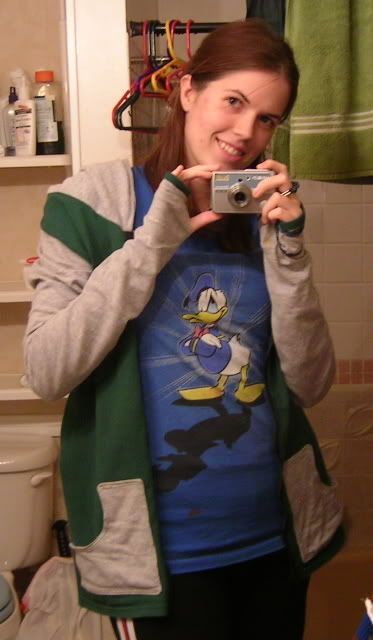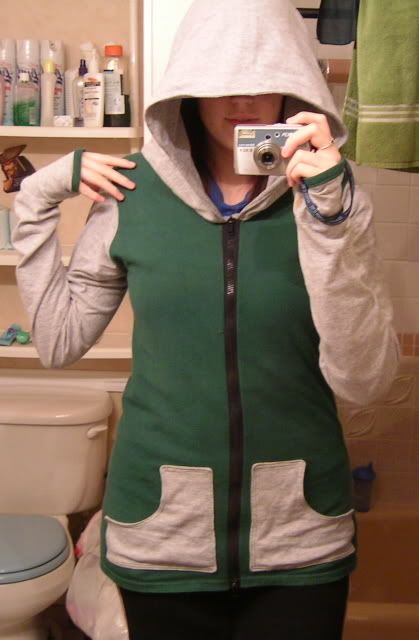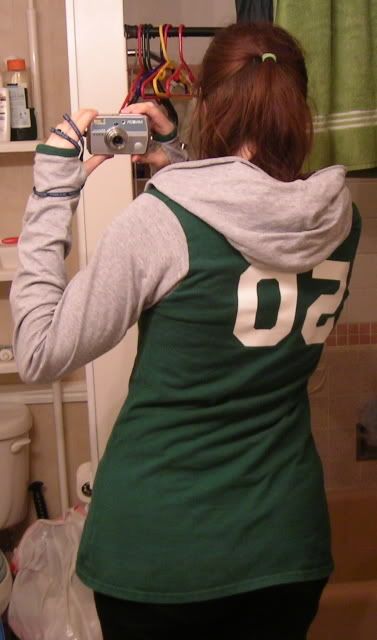 Here's the sock that I'm not speaking to. I'm less frustrated with it today...I might even finish it....maybe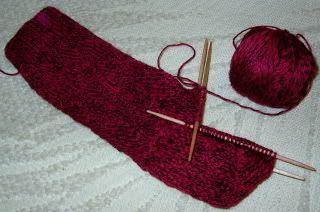 And the coiled shell for Brother's Nautie. About half-way now
So there you have it, a picture overload :oD
I have a feeling there will be more of these soon....